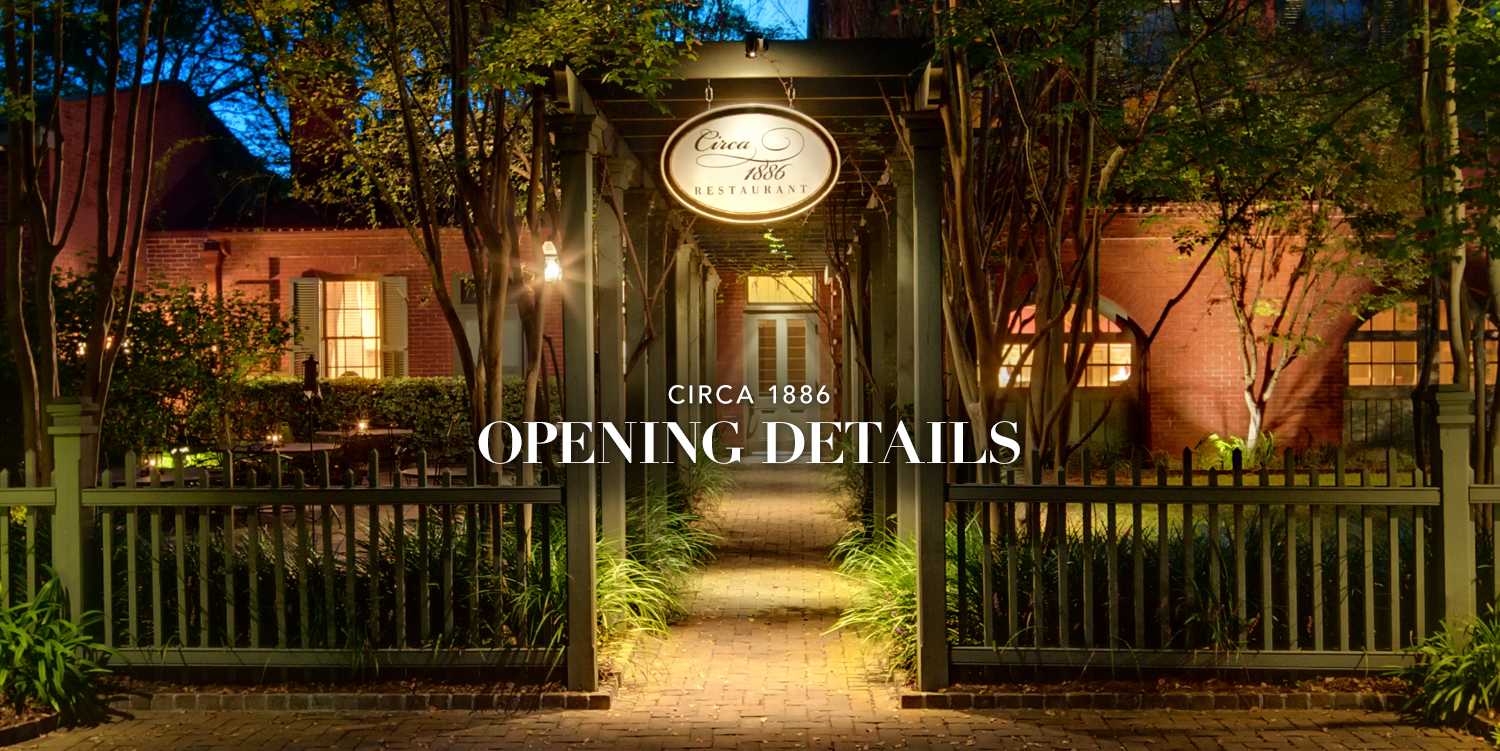 You've supported, protected and lifted our community during these uncharted times.
From the bottom of our hearts, we thank you. Your ability to remain positive and hopeful allows our team to look to better, sunny days. Our small, dedicated staff is prepared to safely open our doors and continue to serve you again.
Our doors are open and our hearts are thankful.
We are open Tuesday through Saturday 5:00PM - 9:00PM.
Reservations are required.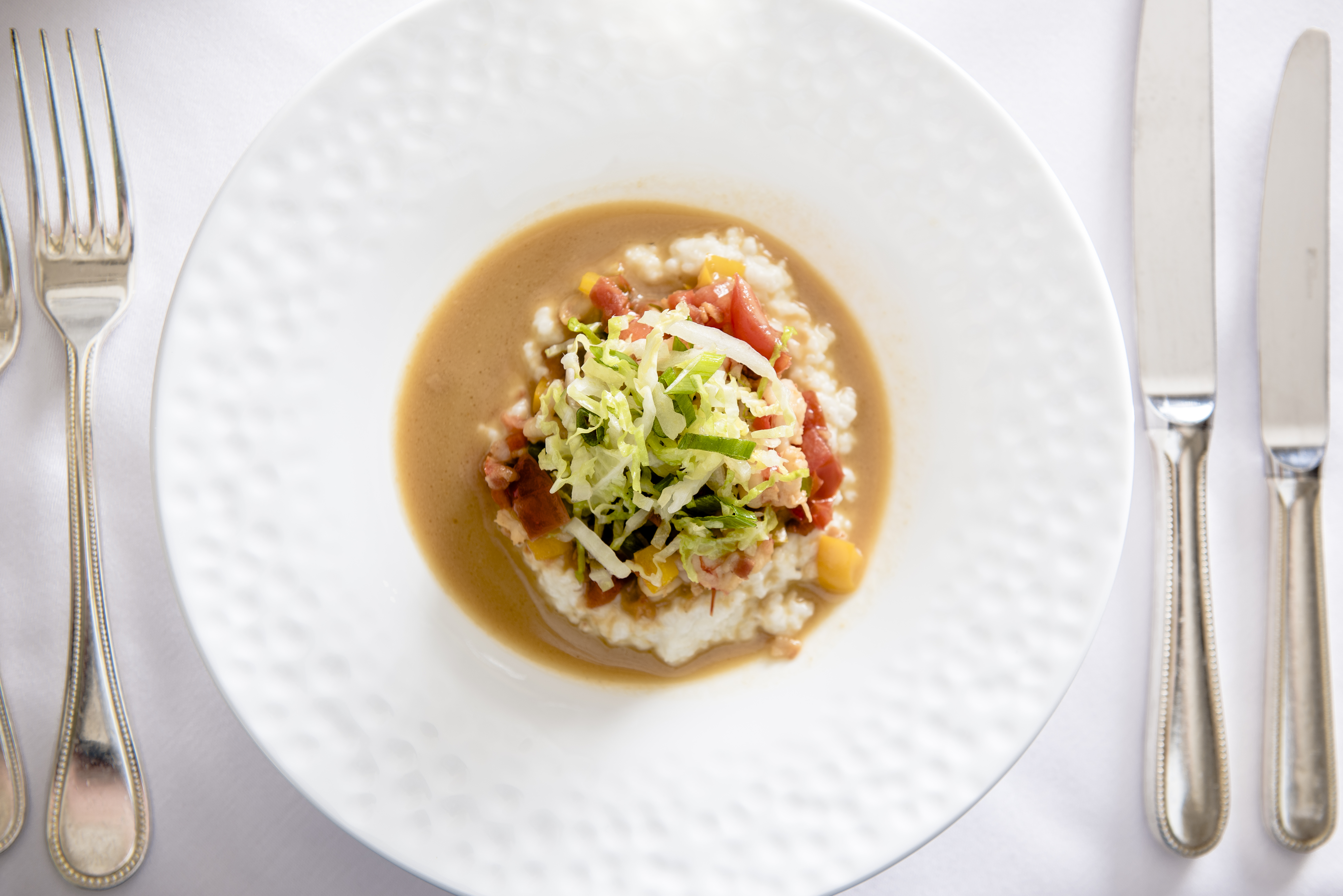 Below are our opening details:
Our Limited Time "Thank You" Offer
Enjoy 3 courses for $49 (tax and gratuity not included)
for a limited time.
Small, Dedicated Staff
We are a family-owned business with a small, dedicated staff who is prepared to continue to provide the fine-dining experience you've been craving.
Secluded Location
Circa 1886 Restaurant is tucked away, hidden from the hustle and bustle of the city. Our intimate and secluded environment will help provide the relaxing experience you truly deserve.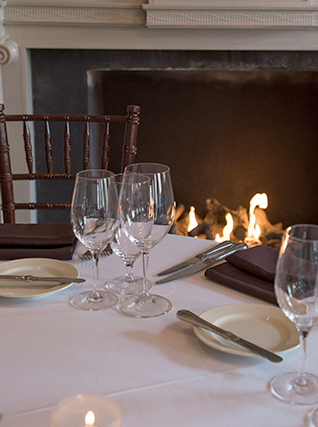 Safety and Cleanliness
Continued extensive safety standards with the addition of all mandated government requirements.
Ample Seating Options
We are able to provide ample seating options to ensure a comfortable and relaxing dining experience. All restaurant seating will be aligned with social distancing standards.
Outdoor Patio | Indoor Private Rooms | Intimate Booths
Monday - Tuesday, & Thursday - Saturday 5:00 PM - 9:00 PM
(843) 853-7828